Registration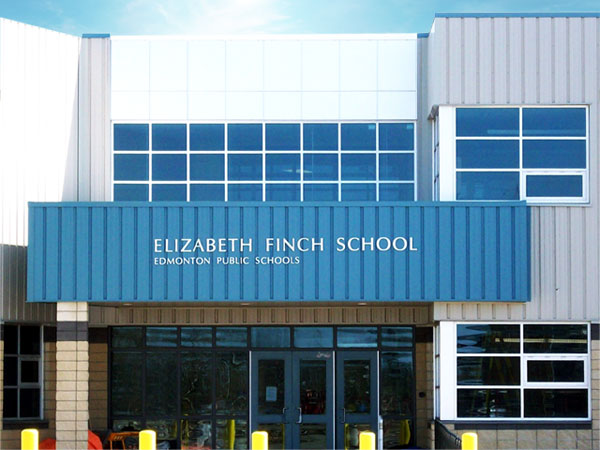 August 2021 Hours: The office will re-open to the public starting Monday, August 23, 2021 from 9 am to 3 pm. Phone messages and emails will be checked over the summer.
School Supplies: Lists are provided under the For Parents/Parent Resources tab on our website. Or you can place an order through Write-On Stationery (www.write-on.ca) until August 1, 2021
First Day of School: Thursday, September 2, 2021
Kindergarten: Information about staggered-entry will be shared with parents in August
*** Elizabeth Finch School is full in planned classes in all grades in the regular program. A Kindergarten student who is a resident and lives in the school's attendance area may still register. We will now only accept resident students for Grades 1 to 9 who newly move into the school's attendance area for the regular program. A resident student of Edmonton Public Schools has at least one parent or legal guardian living in Edmonton who is not Roman Catholic. Non-resident students can enrol in another Division school with space in planned classes. If you are registering for Kindergarten, or if you are new to Edmonton Public Schools, you must register online by following the steps outlined below.***
NEW 2021 - 2022 ONLINE REGISTRATION PROCESS
Registrations for the 2021-2022 school year for students new to our Division will begin February 2, 2021. The Division has developed a new online process for new student registration which will enable families, including Kindergarten families, to register using a centralized form on epsb.ca rather than by visiting individual school websites.
Please note that our school will not accept registrations for the 2021-2022 school year until February 2.
Children who are five years old on or before December 31, 2021 (born in 2016) may register in Kindergarten for the 2021-2022 school year.
If you have questions about registration, please email us at elizabethfinch@epsb.ca or call the office at 780-457-2022.
NEW STUDENT REGISTRATION (for the 2020 - 2021 OR 2021 - 2022 school year)
If your child is new to Edmonton Public Schools, you can register for school online starting February 2, 2021. Visit the Division website to learn how to register for school. Once you have submitted your child's registration, our office will contact you after reviewing your child's registration and supporting documentation.
CURRENT DIVISION STUDENTS PRE-ENROL
Parents of current Division students will need to pre-enrol on SchoolZone to tell us the school they would like their child to attend next year. Find important dates and deadlines and learn more about pre-enrolment, which opens between March and April each year.
Pre-enrol in SchoolZone
Get ready for the 2021-22 school year! Sign in to your parent SchoolZone account between March 8 and April 15 to select your child's preferred school for next year. Whether your child is staying at the same school or changing schools, all students need to pre-enrol. Knowing how many students to expect helps schools prepare to welcome them in September.
If you need help, contact the school or read the pre-enrolment handout.
REGISTRATION STEPS FOR 2020 - 2021 SCHOOL YEAR
Elizabeth Finch School is full in planned classes in all grades. We will accept registrations in all grades only if you are a resident of Edmonton Public Schools and have newly moved into our attendance area after April 15, 2020. A resident student of Edmonton Public Schools has at least one parent or legal guardian that is non-Roman Catholic and who resides within the City of Edmonton. Non-resident students may only enrol in another Division school with space remaining in planned classes.